New York Outdoor Guides - Hunting
Please scroll down.
All guides are licensed by the State of New York as professional guides who have passed the Department of Environmental Conservation proficiency exam for skill and ability in the woods and on the water.
The state map seen under Regions depicts the New York State Department of Environmental Conservation "Regions" by their official numbers. These regions will help you know you where each NYSOGA member guides from.
---
---
ADIRONDACK FOOTHILLS GUIDE SERVICE, LLC
Young, Sonny Lic #0260
214 Old Wawbeek Rd, Tupper Lake NY 12986
518-524-6002
Email: adkfoothill@gmail.com
Website: http://www.adkfoothills.com
Providing guided activities for over 30 years. Custom hunting trips during bow, blackpowder and rifle seasons. Fishing lakes and ponds. Hiking, camping, canoe trips, itinerary planning. Winter activities include ice fishing, snowshoe trips. Trained Interpretive Guide. DEC Hunter Safety, 1st Aid, CPR, & Wilderness First Aid instructor. Mastercard, Visa, PayPal.
Regions: 4, 5, 6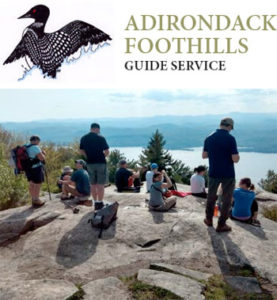 ---
---
ADVENTURE GUIDE SERVICE
Chartrand, Capt. O.J. Jr Lic #2080
673 Lakeside Dock Dr, Kingsport, TN 37663
518-369-3651
Email: ojchart@gmail.com
Website: http://www.adventureguideservice.com
Upland hunting adventures for Ruffed Grouse (Partridge) & Woodcock in Adirondacks/Lake Champlain Valley (Elizabethtown, NY). Fly Fishing adventures on Trout-rich streams and tailwaters (South Holston & Watauga Rivers) of Northeast Tennessee. Challenges for novice to expert. Instructional Outings.
Regions: 5
---
ALGONQUIN GUIDES LTD.
Earley, Roy L. Jr. Lic #0147
606 Charles St., Scotia, NY 12302
518-372-7485
Email: algonquinguides@yahoo.com
Virtual Guiding by Experience. Consulting for...........Hunting, Fishing and "The Great Outdoors". Been There, Done That..............Will tell -U- all about it.
Regions: 4, 5
---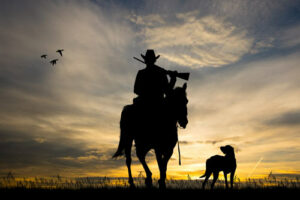 ---
CANOGA CREEK OUTFITTERS
Tidball, Keith G. Lic #6985
3208 State Rt 89 Seneca Falls, NY
315 568 9710
Email: info@canogafarms.com
Website: https://www.facebook.com/canogacreekoutfitters/
Keith G Tidball, founder of Canoga Creek Outfitters, is licensed to guide hunting, fishing, hiking, and camping, with a certification in small boats and canoes. He specializes in the Finger Lakes and central Adirondacks, and most enjoys guiding youth, veterans, and those new to hunting, angling, or the outdoors.
Regions: 4, 5, 6, 7, 8
---
CATSKILL OUTDOOR ADVENTURES
Somelofski, Charles "Sonny" Lic #0133
P.O. Box 497, Margaretville, NY 12455
845-586-1632
Email: tremperskill@catskill.net
Website: http://www.catskilloutdooradventures.com
Fishing, hunting and camping in the Catskill wilderness. Trout and smallmouth bass on Pepacton Reservoir. Specializing in small groups and parent/child excursions. Corporate retreats, sunset tours in traditional cedar guide boats. Hunting and fishng on 20,000+ acres of NYC watershed propert. Wild turkey, upland and big game hunts in Delaware county.
Regions: 3, 4, 5
---
---
CORNINGVACATIONRENTALS
Russell, Diederich Lic #8080
923 John Hill Rd Pine City, NY 14871
607 857 1185
Email: CorningVacationRentals@gmail.com
Finger Lakes Adventure Center @ Corning Vacation Rentals offers a variety of recreational activities: Hunting, fishing, camping, hiking, biking, 3D archery, a clay shooters course, and equipment rentals. Fish in a privately stocked fishing preserve; No fishing license is required. Children under 5 fish for free. Furnished housing also available.
Regions: 8
---
D.C. OUTDOOR ADVENTURES, INC.
Caracciolo, Capt. Dennis Lic #2104
P.O. Box 26, Selden, NY 11784
(631) 786-7871
Email: huntfish@optonline.net
Website: http://www.huntfishny.com
Hunting and fishing for all species in season. Big game, small game, waterfowl, turkey. Freshwater fishing charters. Fly fishing welcome. Transportation available. Saltwater charters.
Regions: 1, 2, 3, 4, 5
---
---
---
EAGLE EYE OUTFITTERS
Lehman, Mitch Lic #3396
201 Elm St, Penn Yan, NY 14527
(315) 536-8506 or Fax: (315) 531-9197
Email: dalejmt@yahoo.com
Website: http://www.eagleeyeoutfitter.com
Eagle Eye Outfitters is located on Keuka Lake. A full-service operation providing hunting and fishing trips with our own great lodging and home cooked meals.
Regions: 8
---
EASTERN VIEW OUTFITTERS
Collins, Bryce Lic #4457
PO Box 2326, Plattsburgh, NY 12901
518-569-5770
Email: evo.adventures@gmail.com
Website: http://www.easternviewoutfitters.com
Eastern View Outfitters is a Full Time Guide service in regions 4-6. We specialize in Guided Waterfowl Hunts in NY, Spring Turkey Hunts in NY, Fishing Charters, Bow-Fishing trips & ECO-Tours on and around Lake Champlain. Please check out the Facebook page & website.
Regions: 4, 5, 6
---
EMMERICK, TIMOTHY
Emmerick, Timothy Lic #8703
1143 Dean St. #4F, Brooklyn, NY 12474
706-390-2541
Email: tim.emmerick@gmail.com
Tim Emmerick offers backpacking, hiking, canoe/kayaking, camping, hunting (big+small game, turkeys), trout fishing (fly/spin), backcountry skiing, snowshoeing and outdoor skills instruction. He splits time between NYC and the Southern Adirondacks. Statewide, beginners to experts, day trips to expeditions. Dream up a trip, Tim can make it happen.
Regions: 1, 2, 3, 4, 5, 6, 7, 8, 9
---
EXPERIENCE OUTDOORS
Walton, Bill Lic #7025
4948 Cascade Rd, Lake Placid, NY 12946
(315) 481-5275
With our Home Base being in the Heart of the Adirondack Mountains, there is endless terrain to be discovered and explored.
Regions: 5, 6
---
FASSETT, DEAN
Fassett, Dean Lic #6614
141 Juniper Dr, Ballston Spa NY 12020
518-275-7557
Email: dfassett@verizon.net
Specializing in nature trips & education, birding, fishing, big game and turkey hunting with lodging available.
Regions: 4, 5, 8
---
FIFIELD OUTFITTERS, LLC
Fifield, Ryan Lic #6310
261 Smith Road Salem, NY 12865
518-321-8682
Email: fifieldoutfitters@gmail.com
Website: http://www.fifieldoutfitters.com
Fifield Outfitters provides customized guide services for hunting and fishing trips. Partake in deer, bear, turkey, and predator hunting on private land with lodging available. Participate in world class trout fishing on the Delaware River and Battenkill on our drift boat. Experience exhilarating bass and pike fishing with our tournament bass boat.
Regions: 3, 4, 5
---
FOWL ADDICTION
Dickquist, John J. Lic #7809
830 County Route 20, Oswego, N.Y. 131126
(315) 263-3126
Email: jdickquist@lawleyinsurance.com
We have more knowledge and experience than anyone in the industry. Whether it's a field hunt, hunting the big waters out of the 22' Sea Ark, skinny waters out of the 18' Gator or divers from the layout boat we will do our best to put you on birds.
Regions: 5, 6, 7, 8
---
---
GILLS AND BILLS GUIDE SERVICE
Broome, Herb Lic #2065
6051 Veeder Rd., Slingerlands, NY 12159
(518) 869-0618
Charter fishing on Lake George aboard a fully equipped 26 foot Angler.
Regions: 5
---
GRASSE RIVER ADVENTURES
Burnham, David Lic #7005
3436 County Route 47, Norwood , NY 13668
(315) 854-0422
Email: dburnham@grasseriveradventures.com
Website: https://www.grasseriveradventures.com/
Grasse River Adventures offers guided and semi-guided, backcountry deer hunts,drop camps, turkey hunts, fishing, hiking, camping & paddling trips in the northern Adirondacks and Saint Lawrence Valley region or Northern NY.
Regions: 5, 6
---
HAWK MOUNTAIN GUIDE SERVICE
Fuller, Bruce R. Lic #4092
P.O. Box 11, Trout Creek, NY 13847
(607) 865-7830
Email: hawkmountainguide@hotmail.com
Website: http://www.hawkmountainguideservice.com
Specializing in the hunting of the Eastern Wild Turkey. Fishing for Trophy Brown Trout & Smallmouth Bass on Pepacton and Cannonsville Reservoirs. Upland Birds (your dog or ours), Late Season Muzzleloading for Big Game, Canoe & Kayak Trips on local rivers and reservoirs, Boat Rentals, Paddling & Sailing Lessons.
Regions: 4
---
IRISH RAIDER OUTFITTERS LLC
Thurber, Scott Lic #8596
582 Lapham Mills Rd, Peru, NY 12972
518-524-4275
Email: sthooker2@gmail.com
Professional outfitting service that ensures every client a safe enjoyable experience, while making memories that'll last a lifetime.
Regions: 5
---
J & L GUIDE SERVICE
Cipp, Joeseph L. Jr. Lic #3384
185 Beaver Dam Rd, Brookhaven , NY 11719
631-803-2315 Region 4 607-832-4872
Regions: 4
---
KEEFE HOLLOW OUTFITTING CO
Keefe, Timothy Lic #7285
1379 Sawkill Rd., Kingston, N.Y. 12401
(845) 399-6285
Email: Timothykeefe69@yahoo.com
Website: https://www.facebook.com/khofishhuntcampcatskills/
The gorgeous backdrop of the Catskill Mountains is a perfect place to fulfill dreams of an outdoor adventure. At KHO we are blessed to have many private lands bordering N.Y.S. and N.Y.C. owned property. We are realists that offer fair chase hunts and various fishing, hiking and camping opportunities based on skill level.
Regions: 3, 4
---
LABUFF, LEE D.
LaBuff, Lee D. Lic #6473
6785 Rt. 227 Trumansburg, N.Y. 14886
(607) 387-5849
Email: ldlabuff@gmail.com
I offer enthusiastic outdoor guiding and shooting instruction for all ages, specializing in shotgun shooting., to include the clay target games. Custom design of outdoor programs for the entire family
Regions: 4, 5, 6, 7, 8
---
---
MCSHANE, KRIS
McShane, Kris Lic #7529
59 Kelsey Lane, Kerhonkson, NY 12446
(401) 258-2220
Email: krismcshane@hotmail.com
Website: https://www.facebook.com/KrisMcShaneOutdoors/
Hiking, Canoeing/Kayaking, Fishing, Camping, Hunting, in the beautiful Catskill Mountain Region and Scenic Hudson Valley! Kris is a retired NYSDEC Fisheries Biologist & Appalachian Trail Through-hiker. Contact Kris to learn a new skill or enjoy an old pastime! All skill levels welcome.
Regions: 3, 4
---
MIDDLE EARTH EXPEDITIONS
Failing, Wayne Lic #0250
4529 Cascade Rd, Lake Placid, NY 12946
518-523-7172
Email: wayne2@northnet.org
Canoeing, pond fishing, fly fishing, deer hunting from efficiency cabins. Wellness/Healing Retreats, Caribbean adventure trips.
Regions: 5, 6
---
MONTAUK OUTFITTER
Larson, Michael J. Lic #7342
115 South Forest St.Montauk, NY 11954
917-468-3361
Email: kayakfish@montaukoutfitter.com
Website: http://www.montaukoutfitter.com
Montauk Outfitter is an outdoor guide service run by Michael Larson, NY State Licensed Fishing, Hunting and Hiking Guide. Our outdoor adventures take place on the East end of Long Island . Our specialties are Hobie Kayak fishing or Surf Casting for Striped Bass, Blue Fish, and Fluke.
Regions: 1
---
NEWCOMB GUIDE SERVICE & CLOUDSPLITTER OUTFITTERS
Olbert, David Lic #1735
5302 State Route 28 North, Newcomb, NY 12852
(518) 582-2583
Email: cloudsplitter28n@yahoo.com
Website: http://cloudsplitteroutfitters.com
Newcomb Guide Service offers camping, hiking, hunting, fishing, whitewater rafting, mountain biking, flat and moving water kayaking - canoeing, and back-country skiing or snowshoeing. NGS will also offer transportation for these activities as well as to and from bus stations, railroad stations, and airports. NGS will rent select equipment.
Regions: 5
---
NORTH STAR GUIDING SERVICE
Newell, Michael Lic #1018
1226 State Rt 147,West Charlton,NY 12010
518-894-7593
Email: mnewell@northstarguidingservice.com
Personalized outdoor experiences for individuals, families, groups; novice to expert.Wilderness hunting, fishing, canoeing, camping, hiking, backpacking. Adirondacks.
Regions: 1, 2, 3, 4, 5, 6, 7
---
NORTHERN ROOTS OUTFITTERS AND GUIDE SERVICE
Rose, Sandra Lic #7546
582 Hong Kong Rd, Pulski, NY 13142
(315) 877-0110
Email: NorthernRootsGuides@yahoo.com
Sandra L. Rose, "Squeak" is a Pulaski N.Y. native. Licensed in hunting, camping, fishing and boating. Focusing on low impact relaxing trips, writers camps, nature study, relaxation walks, boating on "quiet waters" and birding combination trips. Encouraging Seniors and Church groups. We have fun ! Regions 6 and 7
Regions: 6, 7
---
PRIMITIVE FIELDCRAFT, LLC
Jolly, Alan M Lic #8384
458 Lawrence Rd, Brockport, NY 14420
585-775-9534
Email: alan.jolly@aol.com
Website: http://primitivefieldcraft.com
Guided Hunting, Fishing, Camping, Hiking, Photography, Outdoor Education, and Survival courses. Services to Dec Region 2 including Western NY, Finger Lakes, Central NY, and Adirondacks
Regions: 2
---
---
ROD & RAQUETTES GUIDE SERVICE
Cucharale, Christopher J. Lic #4074
6808 Lowell Rd, Rome, NY 13440
315-794-8840
Email: RRGuide1@gmail.com
Guided hunts for snowshoe hare. Fly fishing West Canada creek and other various central NY streams. Salmon River salmon, steelhead trout...
Regions: 5, 6, 7
---
SAENGER OUTDOOR SPORTS, LLC.
Saenger, Mark W. "Max" Lic #6653
1317 Platte Clove Rd Elka Park, NY 12427
(207) 484-8179
Email: max@saengeroutdoorsports.com
Website: http://www.saengeroutdoorsports.com
Guided hunting experiences in New York's Catskill Mountains. Turkey, deer, grouse, coyote, and bear. Bows and firearms. Specializing in bow hunting deer and active spring turkey hunts. I also enjoy starting first- time hunters and kids on a path for success and enjoyment of a hunting lifestyle.
Regions: 3, 4
---
SIZE MATTERS GUIDE SERVICE
Hufcut, Michael A Lic #6419
398 Hufcut Rd, Middletown, NY 10941
845-590-4222
Email: mhufcut@gmail.com
Specialize in Salmon, Steelhead, Brown Trout. Fall and Early winter on the Salmon River. Specialize in children, youth groups, husband/wife groups. April – June drfit boat trips on the never sink river, catskills.
Regions: 3, 7
---
SLEDDER SCOTTS GUIDE SERVICES / WILDERNESS ADVENTURES
Bailey, Scott Lic #8639
5545 Linda Place PO Box 276 , Brantingham , NY 13312
315-281-7122
Email: Sledder800scott@gmail.com
Website: https://sledderscott.com/
Custom Guides across the Adirondacks and North Country Regions for Snowmobiling , ATV (Lewis ) , Hunting, Fishing, Wilderness camping & Hiking. NYS Licensed Guide Professional has AED, CPR, Water Rescue , First Aide Certifications to ensure safety first on your customized Adventure. Also See Https://www.Sledderscott.com to get started on your Customized Wilderness Adventure
Regions: 5, 6, 7
---
---
TRAINA, PETE
Traina, Pete Lic #1160
134 Mud Pond Rd, Highland Lake NY 12743
(845) 557-8678
Email: petetraina4u@yahoo.com
Guide service throughout New York State including all hunting, fishing, camping, hiking, ATV, snowmobile and boating activities.
Regions: 1, 2, 3, 4, 5, 6, 7, 8, 9
---
VEZZETTI, SKIP
Vezzetti, Skip Lic #1956
Camp: Rt. 30, Andes, NY 13731
(845) 586-3040 - (845) 359-5439
Email: highwayskip@yahoo.com
U.S.C.G. Masters License. Specializing in fishing and hunting and tall stories.
Regions: 3, 4, 6
---
WER-ON-UM GUIDE SERVICE
Godin, Capt. Lee Lic #4280
West Mountain Lane, Berne, NY 12023
518-542-2709
Email: info@weronum.com
Website: http://www.weronum.com
Specializing in World Class Fishing for Salmon and Trout on Lake Ontario. Stream Trout Fishing, Ice Fishing. Waterfowl, Small Game and Deer Hunting. Licensed Pheasant Preserve.
Regions: 4, 5, 7
---